Back to Places
Description
Edit

Small Castle populated by Smugglers of Sildonar with their Prince. When you defeat Prince Galdor you get the Nina's Key that opens the door to the Secret Vault where you come during the Side Quest Search for My Roots in Ledur.
North of
Ledur
.
Occupants
Edit
NPCs & Bosses
Items/Rewards
Edit
Special Loot

Magic Items

Armour Sets

Armour/Apparel

Weapons

Potions

Ingredients

Books

Valuables

Chests/Containers
Coordinates for Map marker: Wilderness (-17, 14)
Occupants
Edit
Items found
Edit
Castle CourtyardEdit
Bandit CampEdit

Outside the wallsEdit

Treasure Chests
Mound
with: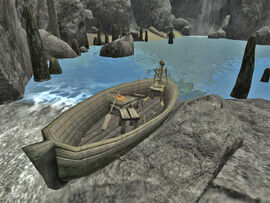 Iron Breastplate
Red Bowl
Bones
Plants
Levels/Rooms
Edit
Small Castle with two rooms.
Cell name: Castle Of Ledur, Keep
Editor ID: BurgvonLedurBurgfried
Tips/Notes
Edit
It is marked as a city on the Nehrim map.
Community content is available under
CC-BY-SA
unless otherwise noted.