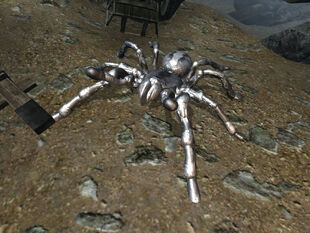 Lvl
Type
EP
Respawn
Soul
Drops
30
Creature
380
80
40
300
Yes
Greater
Type of attack
Immunity
Weakness
Melee, magic: Frost damage
Frost Resistance 30%
N/A
Editor ID
30Nordspinne
A grey spider common to the cold areas. Attack with Ice Spider Breath - Frost damage 10 Pts for 5 sec.
Fact - Arctic Wolf spider is endemic to the Arctic
Community content is available under
CC-BY-SA
unless otherwise noted.