Back to Places
Description
Edit

This is the second part of the huge complex The Mana Catalyst. The place is smaller than the Upper lever, but the enemies are always very dangerous.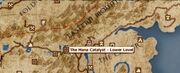 East of
Fortress at the Collapsed South Pass
, near
The Mana Catalyst - Upper Level
.
Occupants
Edit
NPCs
Creatures
Boss
Items/Rewards
Edit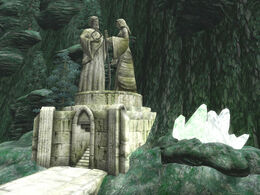 Coordinates for Map marker: Wilderness (-4, -17)
Occupants
Edit
NPCs
Creatures
Levels/Rooms
Edit
One level medium ruin.
Cell name
The Mana Catalyst, Lower Level - Editor ID: SRDungeonTreppe01
Tips/Notes
Edit
Arcane Brotherhood Warrior have powerfull staves that do a lot of frost/fire damage.
It seems that was a mess with interior/exterior map before the Patch 1.1.1.1. Need confirmation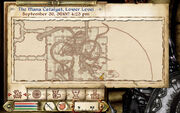 Community content is available under
CC-BY-SA
unless otherwise noted.