Back to Places

It is a ancient ruin where Prince Derrikus produce mana. There is a pool of toxic mist prior to the boss that kill you on the spot.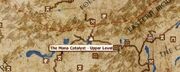 Just west of Fortress at the Collapsed South Pass, near The Mana Catalyst - Lower Level.
NPCs
Creatures
Boss
Armour Sets

Weapons

Magic Items

Armor/Apparel

Ingredients

Potions

Scrolls

Books

Chests/Containers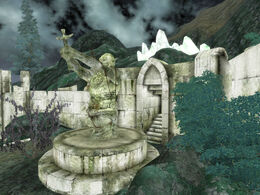 Coordinates for Map marker: SRTreppe01 (-5, -18)
One level, big ruin.
Cell name
The Mana Catalyst, Upper Level - Editor ID: SRDungeonTreppe02
Arcane Brotherhood Warrior have powerfull staves that do a lot of frost/fire damage.
It seems that was a mess with interior/exterior map before the Patch 1.1.1.1. Need confirmation.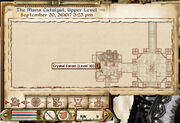 Community content is available under
CC-BY-SA
unless otherwise noted.