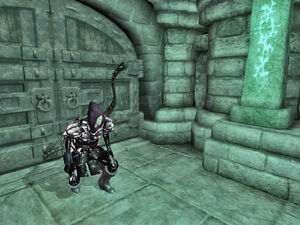 This is your user page. Please edit this page to tell the community about yourself!
SureAI forum like Garnet
ORE Forum like Garnet

In fact, there is about 200 hours and more.
"Nehrimism is a resistant disease known to last longer then 100 hours before the antibodies of reality kick in and defeat it. There are documented reports of cases getting even worse after this period of time, due to the SureAI germ carriers constantly spreading new resilient versions of the disease. A vaccine is being developed by the Bethesda team, but it seems not to be ready before 11. 11. 2011 and it effectiveness is yet a subject of discussion. The only guaranteed way of protection from Nehrimism is to avoid any contact with the infected individuals and the quarantined focus of the epidemy www.nehrim.de."
By Aisis
I'd liked to post a few screenshoots. The other is history.
http://tesnexus.com/downloads/file.php?id=30181
http://tesnexus.com/downloads/file.php?id=32699
Is not exaggeration, just a few photo that are not in Wiki.
(Under construction)
Community content is available under
CC-BY-SA
unless otherwise noted.